FairCityNews.com | Nov 29, 2011 | Comments 0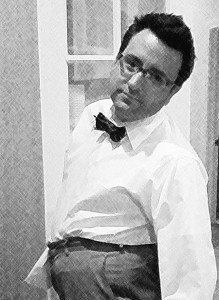 Springfield, MO – I love vacation as much as the next person but the travel has simply become too much to take.  You might as well expect to get spitting angry somewhere between point A and point B.  One thing that might help is to know what you might expect from those you are traveling with.
You have four categories of travelers…The Rookie, The Wonderer, The Cool Guy and The Bitch.  If you can identify these characters early on, at least there are no surprises.
The Rookie has no clue.  They are usually young families or small town folk ages 32-45 and very nervous.  They frantically go through security and run from one terminal to the next.  They might be wearing shirts from their last vacation.  Their luggage is most likely a hand-me-down with their parent's name and address still on the tag.  They like to talk a lot…greeting people on the plane like they are all part of one big team.  In general, nobody likes them.
The Wonderer is usually dirty.  They are usually young singles ages 22-35.  Their clothes are tattered and torn as if they have been sleeping for the past few days and just woke.  More than likely, they stink.  These folks usually ask for seconds on the bag of peanuts.  They are always first to give up their seat on a full flight to someone else in hopes of scoring a free dinner voucher and one night's stay at the airport hotel.  Stay away from them as they are likely to carry the illness from a foreign country that will wipe out the human race.
The Cool Guy is the veteran traveler.  This category is made up of men ages 35-50.  They are up and comers…or so they think.  They are looking at and talking about the stock market but probably don't have enough money to invest.  Their suit, while it looks nice, was bought at the Men's Warehouse on clearance.  They still wear gold.  They flirt a lot but never get the girl.  They have had 10 jobs in the last two years because they simply can't get that big promotion.  I really want to punch these guys in the nuts.
Lastly, we come to The Bitches.  I would say this category is made up of middle aged women.  Nobody likes them…especially not their husbands.  They haven't been laid in years.  They usually have way too much makeup on and smell like a French Whore.  Although the cheap wine, over the years, has stained their teeth, they are too cheap to try the Crest Strips.  If you have small children, keep them away as these women will tear you to shreds with little remarks that are just loud enough that only you can hear them.  These people take pride in being someone that nobody can stand to be around.
Well, there you have it.  What you do with this information is up to you.  My recommendation is to go find the Spook Light in Joplin or maybe hope for the reopening of Snow Bluff for your next vacation.  It might just save you from the terrible reality of these horrible people who await you at the airport.
Keep em' comin' and watch em' go.
Mr. Mike McMichaelson
Filed Under: Travel
Comments (0)