FairCityNews.com | Nov 30, 2010 | Comments 1
Submit your caption in the comments section below and be entered to win a prize.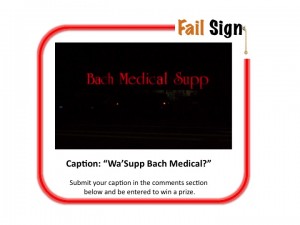 FailSign features signs that have missing neon, graphics or other elements and gives you the chance to write your own caption for the newly created sign. If you win, you'll be contacted. If you see a sign and want to submit it, send to info@faircitynews.com.
Filed Under: Fail Sign
Comments (1)